THE 4TH TSUKUBA LECTURE ON CONSTITUTIONAL LAW "International Legal Discourse in the Russia-Ukraine Crisis: Defense, Critique and Renewal of 'the Rules -Based International Order'" WAS HELD
2022年12月7日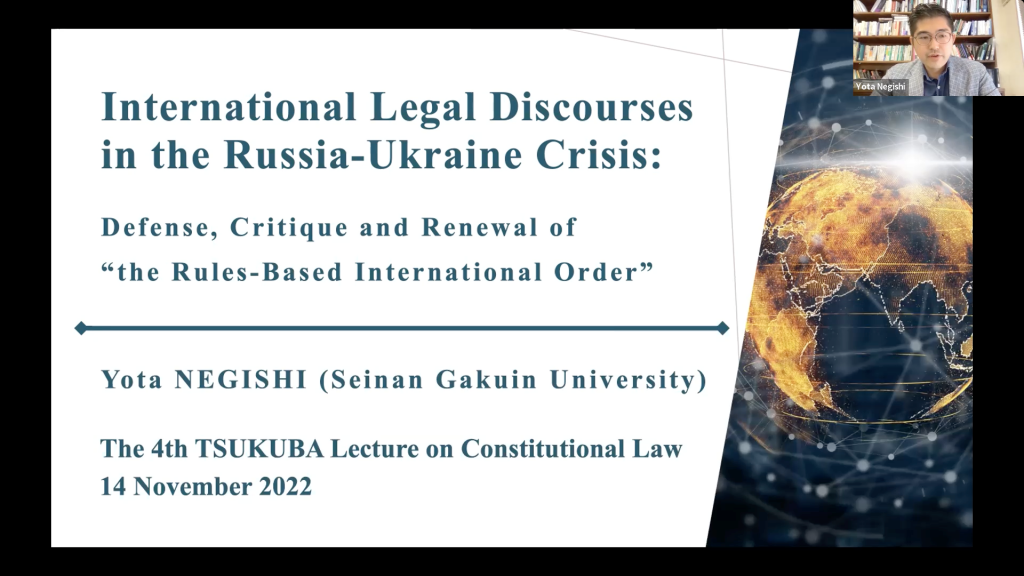 On November 14th, 2022, Dr. Yota Negishi, an Associate Professor at Seinan Gakuin University gave a lecture titled "International Legal Discourse in the Russia-Ukraine Crisis: Defense, Critique and Renewal of 'the Rules -Based International Order'" in English at the 4th TSUKUBA Lecture on Constitutional law*. This lecture was organised by the School of Social and International Studies, supported by Undergraduate Common Foundation Subjects Subcommittee. Assistant Professor Hajime Akiyama, Faculty of Humanities and Social Sciences, moderated the lecture.
In the lecture, Dr. Negishi introduced pacifism referring Article of 9 of Constitution of Japan and Article 2 of Charter of the United Nations. Next, he explained the international order in the era of Russia-Ukraine Crisis. In addition, he introduced viewpoints to address the crisis and suggest how the international order should function to deal with international affairs for the future.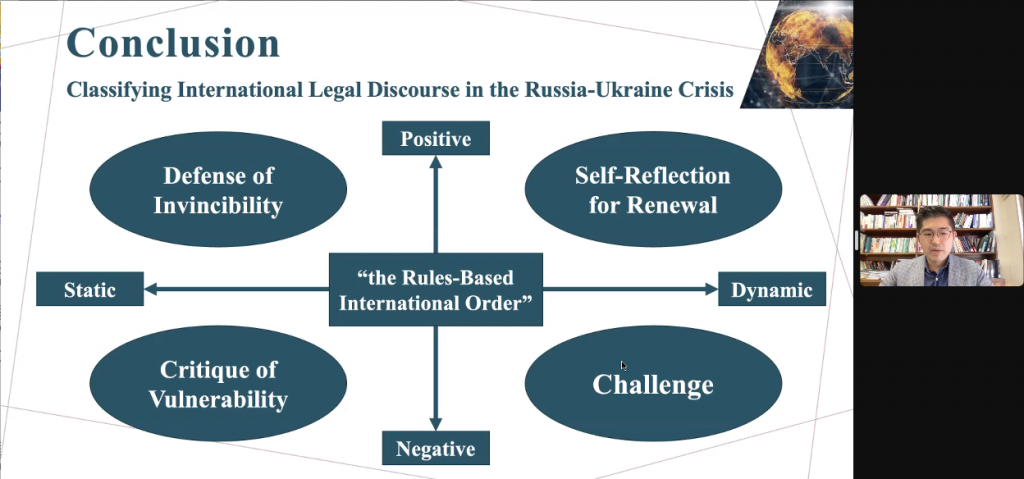 After his lecture, a Q&A section was held and one of participants asked how Ukrainian human rights is protected in the crisis and he answered that reform international law is necessary because education and infrastructure in Ukraine have been dominated by Russia.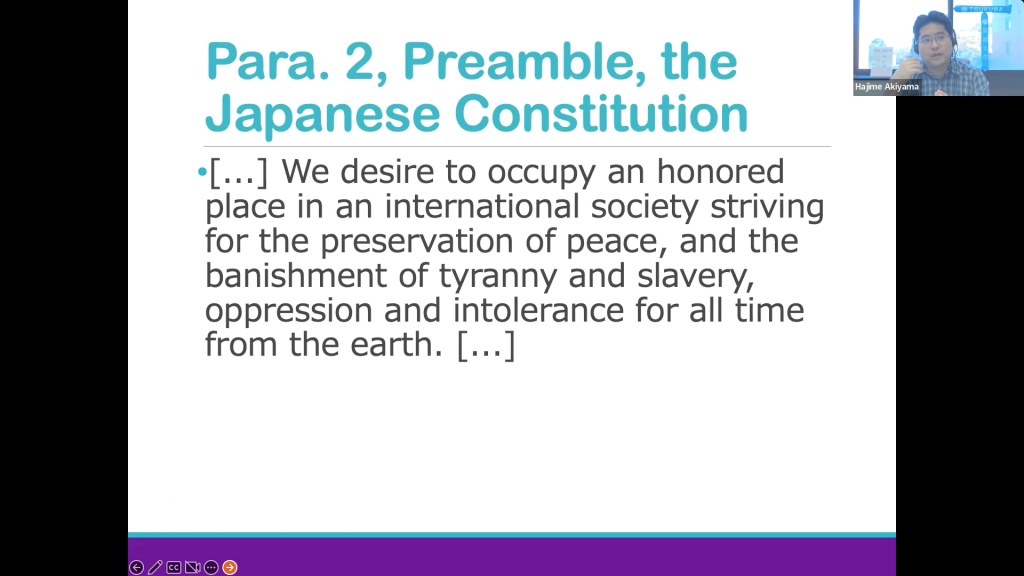 Constructing the international order as a result of the Russia-Ukraine Crisis may be necessary but it is also important to resolve various issues related to security when North Korean launch of missile increases.
Written by Saho Uehara, a fourth-year student, College of Social Sciences
*TSUKUBA Lecture on Constitutional Law This lecture series is designed to bring diverse perspectives to students at the University of Tsukuba, where students from different specialties gather, and to provide an opportunity to learn about constitutional law. Some lectures are held in Japanese, and some lectures are held in English. TSUKUBA Lecture on Constitutional Law covers issues related to SDGs. The 4th lecture was related to Goal 16: "Peace, Justice and Strong Institutions."